Hey guys,
Was on Crysis for quite a bit today. Here are some screenshots of some of the matches we played. Good to see so many =ScaR= representatives!!!

=OSD= v =ScaR=
Me and Basejj were on this server just mucking around and the 2 OSD boys came on, so we versed them. Nothing serious really, but a good experience at that.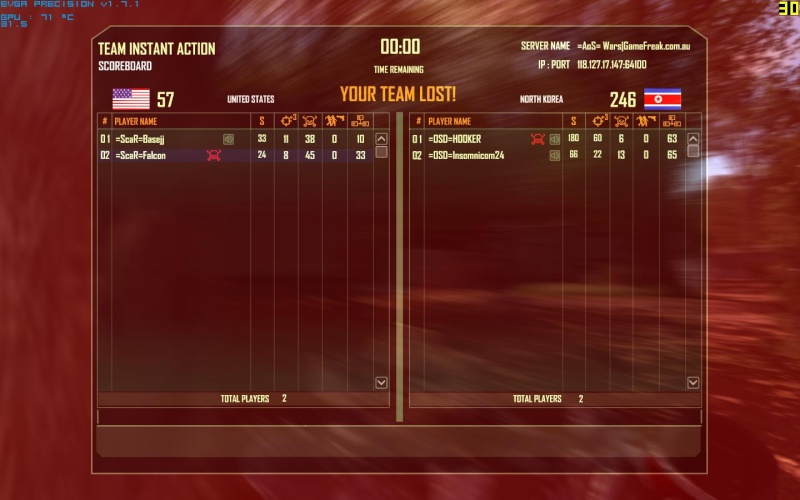 This one is of me and Basejj having a little 1v1 scrim. score says all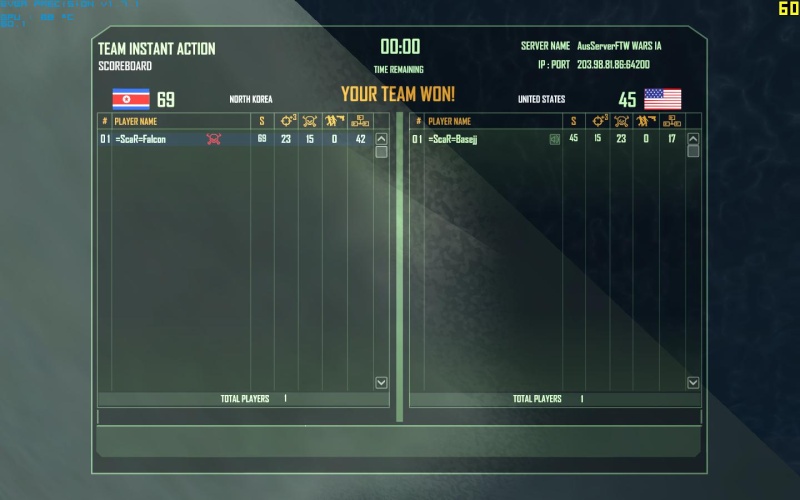 This one we had 3 =ScaR= members playing, possibly 4 at one stage. Deathadder got a better ss than me, cuz 2 ppl left before I took mine. (Deathadder can you replace this photo with urs??)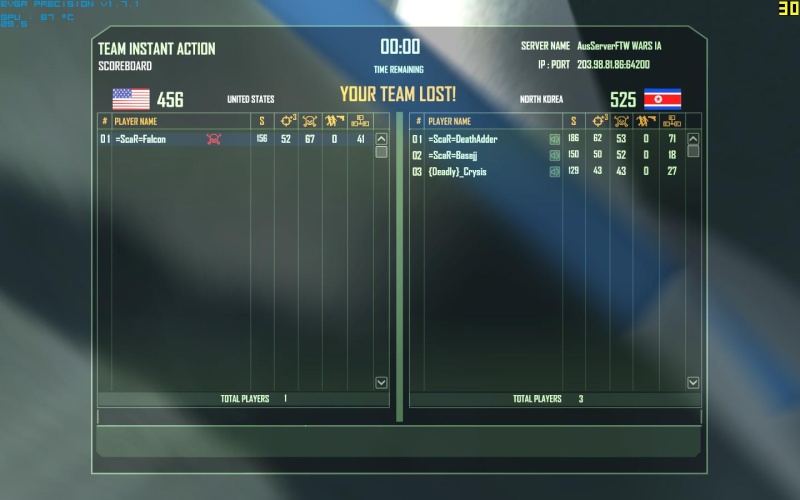 Then me and DeathAdder had a 1v1. I have 1 more death because some random came in and killed me before we could tell him what we were doing.
Last but not least, a rather good scrim with several good players.
If anyone else has ss's from today, just post them in.
All comments are welcome.
Cheers,
Falcon
_________________